Writing helps me to let off steam on a daily basis.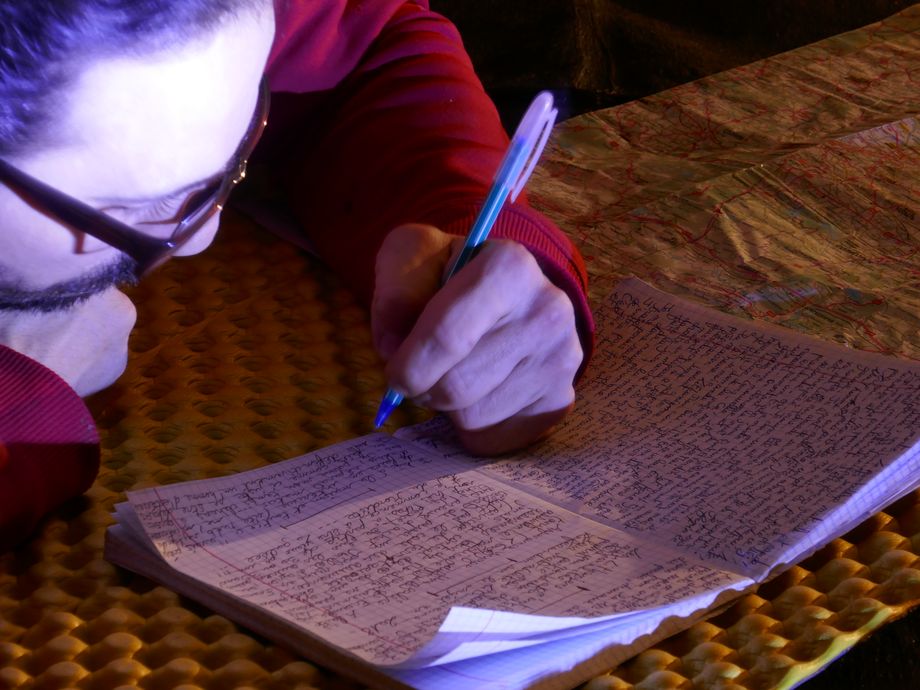 When I started this blog, I thought that I was going to change the World just by writing with my heart and humanity. But on the internet like in real life, it is a harsh competition. This blog on the internet is like that of a particle of star dust in the universe. Travelling is inspiring, and my overwhelming passion for writing would have my blog overflowing with posts. All the people who helped me on the Road would deserve one. But keeping this blog going is actually a colossal task and for that, never forget to thank those who make you travel by procuration. For me, blogging is a challenge because I like to travel with being very close to Nature. As you are reading this from your comfy sofa with the computer charging, I am writing from my tent. At first, I was writing regularly, but I became aware that my choices were becoming influenced by the need to find internet and electricity. I realised that I was going astray. "Never again" I told myself. I decided to stop it to have more time for spreading joy on the streets by meeting people. And when I get invited in, I prefer to spend time with them than to shut myself up with my computer. Although born in the computer generation, I'm an « old school » traveler, who feels that the present moment, nature and the people I am meeting are more important than spending time staring at a screen. Please be understanding. However, my passion for writing is still very strong. I would rather devote myself to writing books, but more than anything, what I prefer today is to exchange with each of you, respond to all your messages in a personalized way, by email or on social networks. That's why I urge you to contact me. I would always be happy to answer you and be engage in enriching discussions with you. In the meantime, read posts that I did write when the blog was still active.
If you like what I do, you can help me by finding accommodation for me where I will be able to work on the internet in comfortable conditions, or contact me to make a small donation to help me to pay the cost of internet cafes on the way, from where I could answer you.
Join fast Facebook community to discuss with us !!!