"It's not merely a big journey: Being a nomad is a lifestyle."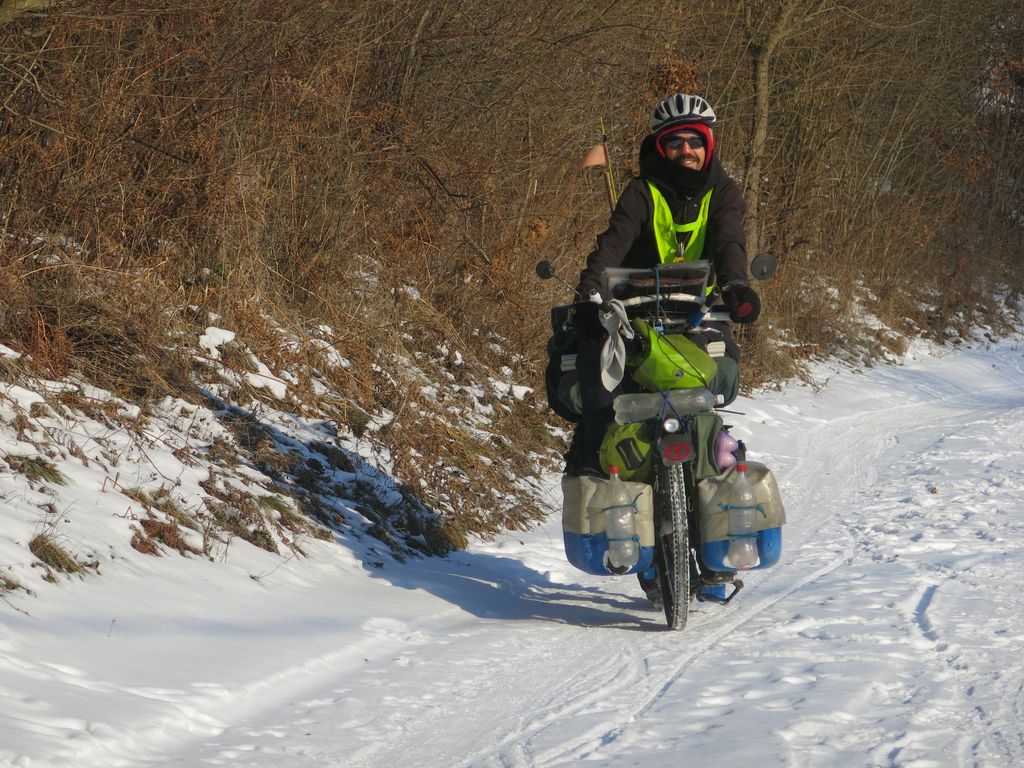 On the road since 2011
48 UN states visited
54.000 Kms by bike
Currently in Italy
Heading to Monaco
It's already been more than 6 years since I started this project to visit all the countries of Europe, and I am slowly reaching the goal. Only Iceland and the Principalities of Monaco and Andorra resist to me. It will be for 2020. The map below shows my route cycled since 2013.
Why ?
I found out about Heinz Stucke by chance one day. For fifty years this man rode his bike over more than 400,000 kilometers around the World. He become my model and showed me the way to absolute freedom. At the age of 28, not without fear, I also had this crazy desire:
VISIT EVERY COUNTRIES IN THE WORLD BY BIKE
The map below shows the progress of my project of visiting all the countries in the World (including the countries I have been to without the bike). It's a bit demoralising to look at. The adventure is far from over. You can zoom in and click on each country to get more info.
If your going round in circles in your life, you may as well go round the World.
Join fast Facebook community to discuss with us !!!